Open Culture Studio – first edition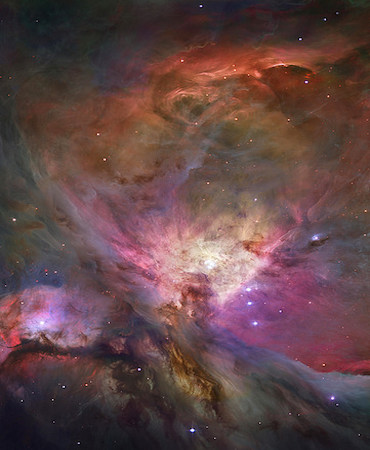 Why we created Open Culture Studio
In the last few years cultural institutions have been digitizing their collections (read more about it in our ABC research report [link]). Large parts of it are made available online, but they only reach a small number of potential consumers. Cultural institutions' activities don't always match the needs of users, which is reflected in the number of downloads of mobile apps created by those institutions [link].
In order to change this, we created the Open Culture Studio, and – for its first edition in 2017 – invited four institutions to work with it: The Polish History Museum (project partner) and three institutions chosen by way of a competition: the National Museum in Warsaw, KARTA Center and the Museum of Warsaw. Four teams consisting of employees of those institutions, with the support of experts cooperating with the Studio (computer programmers, UX specialist, graphic designers, researchers and others), had four medialab-format meetings during which, in the company of two experienced mentors – Karolina Szczepaniak and Sylwia Żółkiewska – they created four prototype solutions for sharing their digitized resources.
"The Studio gave us an offer we couldn't refuse. We couldn't say no to such pros! Grazie for a solid chunk of digital know-how!"
Agnieszka Rozciecha, Aleksandra Różycka, Marek Władyka and Dominik Witaszczyk from the Museum of Warsaw
"It was inspiring to see the process of designing a web application from the inside."
Agnieszka Świątecka, Ewa Kołodziejska, Karolina Andrzejewska-Batko and Małgorzata Pankowska-Dowgiało from the KARTA Center foundation.
After that we held an open competition in which two out of the four prototypes were selected to be implemented in 2018, together with the teams that created them.
"The Studio's workshops helped us realize how much work goes into designing a simple application, how many decisions have to be made before the product becomes visible and how many things you need to give up while implementing the project."
Klaudia Szajkowska, Katarzyna Czylok-Dąbrowska and Mikołaj Machowski from the National Museum in Warsaw
"The Open Culture Studio really opened our eyes to the digital world while giving us the knowledge and tools to navigate it with confidence."
Agata Lipczik, Dorota Szkodzińska, Paweł Kozioł and Adam Podniesiński from the Polish History Museum
In 2017 four prototypes of digital tools supporting the reuse of digitized cultural resources were created. Each one is geared towards a different target group and was designed according to its needs and habits. Those prototypes included:
Muselfie (National Museum in Warsaw) [link: https://otwartakultura.org/portfolio/serwisy/muselfie-prototyp/]
Cwaniak warszawski – "Warsaw slicker" (Museum of Warsaw) [link: https://otwartakultura.org/portfolio/serwisy/cwaniak-warszawski-prototyp/]
Szlaki tułaczy – "Exile paths" (KARTA Center Foundation) [link: https://otwartakultura.org/portfolio/serwisy/szlaki-tulaczy-prototyp/]
Dwudziestolecie bez filtra – "The interwar period unfiltered" (Polish History Museum) [link: https://otwartakultura.org/portfolio/serwisy/dwudziestolecie-bez-filtra-prototyp/]
We held a competition [link: https://otwartakultura.org/konkurs/] during which two projects were chosen to be implemented: Muselfie and Szlaki tułaczy.
The project was carried out with financial support from the Minister of Culture and National Heritage